Jennifer Mott is a custom on-location portrait artist serving the greater Toledo, Ohio area including all of Northwest Ohio and Southeast Michigan.
She travels to your home, parks, and other locations, as well as holding sessions in her natural light boutique studio in Perrysburg Ohio.
She loves to photograph weddings, maternity and babies, children, and families.
She can be reached at 419-297-3589 or jennifer@jennifermott.com

The studio is located at 126 W. Front St. in Perrysburg, OH and is open by appointment only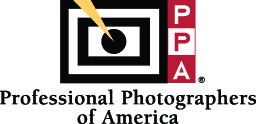 Not in the Toledo,Ohio area?
Read the article about Jennifer in the Toledo Area Parent News:
"Jennifer Mott loves two things (well, in addition to her kids and husband): Children and photography.
Add these together and you have one of the Toledo area's most eye-catching shutterbugs.
The Toledo native recently launched her new Web site www.jennifermott.com, showing off her jaw-dropping children's and family photography.
Mott specialized in children, but also snaps pets, family portraits and the like.
This isn't the photography-studio-in-the-big-box-store stuff but true works of art…Visit her Web site and be dazzled."

Read some recent testimonials about Jennifer's portraits:
"HOLY COW! They are absolutely beautiful! They are all so classic. You honestly are the best photographer in town and I am not exaggerating. The lighting is so beautiful and makes the pictures timeless."

"I can't even tell you which ones I like the best...I love them all. I need to talk with you in person because I am so excited and overwhelmed! Thank you so much...I will treasure these forever. I just want to hug you!"

"YOU ARE AMAZING!!! The praise from my friend who recommended you didn't do you justice. My goodness, move over Annie Leibovitz "

"I can't express my gratitude for what you have captured; my two sons, myself as well as the home we created for the boys – the photos are truly priceless.
This is something I will cherish forever (and I am certain it will mean even more to me in 25 years – although I don't know how that is possible)"

"'I LOVE them !!!!!! You are awesome - so classic - not sure how I will pick."


Toledo, Ohio Photographers
listed in Decidio.com

Preferred Toledo, Ohio Photographer at 411marketsource